Go Back
Category: news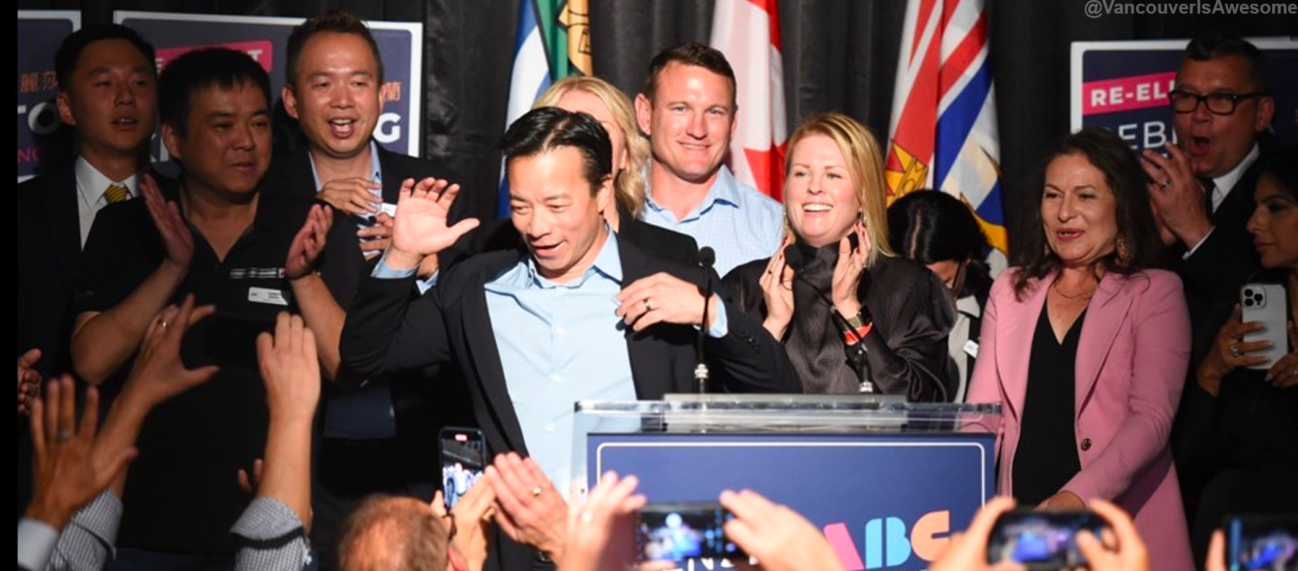 British Columbia Local Government Election Update – Metro Vancouver 2022
Change is coming to Metro Vancouver
Across Metro Vancouver, the majority of communities will welcome new mayors to their council chambers. Just over half of the municipalities that make up the Metro Vancouver Regional District (MV) – twelve of twenty-two – will see a change in the mayor's seat.
With new mayors in municipalities that include – West Vancouver, Langley Township and Maple Ridge to name a few, there are two municipalities that will dominate the landscape over the coming four years. Together, Vancouver and Surrey alone represent 46% of the population of Metro Vancouver. Moving in the same direction, these two municipalities could set the direction for the Lower Mainland, and they stand to potentially influence the agenda in Victoria.
City of Vancouver
The Ken Sim's A Better City (ABC) party sweep comes with a historic mandate for change at Vancouver city hall. A successful businessman in his own right, Sim intends to tackle what have become perennial Vancouver issues, including public safety and housing availability, with a right-of-center approach.
Curb Your Enthusiasm – The scope of the victory in Vancouver by ABC was dramatic – Ken Sim's vote has grown from 48,748 votes in 2018 to 85,732 votes this past weekend. The ABC win was fueled by voters who sat on their hands in the last municipal election. Such a strong mandate will set high expectations for action and results.
City of Surrey
New Mayor Brenda Locke takes over from an embattled incumbent mayor with a bold promise to revisit the change to a municipal police force and establish improved civic oversight and government transparency. Whether Locke can fulfill that commitment is likely to define her leadership of what is soon to be British Columbia's largest city.
With 33,331 votes, Brenda Locke received fewer votes than McCallum received in 2022. The election was more a repudiation of McCallum, (who's vote dropped from 45,564 to 32,338) than a ringing endorsement of Locke. That said, she will have four years to demonstrate why she became mayor, and she has begun with a strong statement of staying true to her election promise to restore the RCMP.
** With an electoral victory less than 1000 votes, Doug McCallum has rescinded his concession and is asking for a judicial recount.
What comes next
Transition – Over the next few weeks, the new mayors (and some re-elected mayors) will be working hard to learn the ropes, set their priorities, and hire staff to serve the citizens of their respective municipalities.
Swearing in new councils – On November 7th, mayors, and councilors from across the province will be sworn in. At that point, the councils will begin the hard work of governing and actioning platform commitments. 
Metro Vancouver Board – A decided shift in the composition and priorities of the new board could foreshadow significant change at Metro Vancouver. On November 25th, the Metro Vancouver Regional District will select a new chair who will make appointments to influential Metro Vancouver committees. This is the first opportunity in many years to reset the priorities and approach of Metro Vancouver.
Having a plan
Having a plan that answers the following questions is essential to the potential success of the initiatives facing local government. Proactive consideration of the following:
How does the proposal or request of the municipal government fit with the priorities and agenda of the local government? Is the proposal positioned for success in the new municipal landscape, or does it need to be amended?
Where does education, or reinforcement need to happen? Who are the new council, staff and influencers that need to be reached?
Are there new stakeholders that should be considered that would increase the likelihood of success?
Does the proposal cause increased friction, or reduced friction at the provincial level (or is it relevant to the provincial relationship)?
How does the new configuration of municipal government affect my timeline for success?
Seizing opportunities
Almost anyone who does business in any shape or form in the Metro Vancouver region stands to benefit if they take the right approach. A keen understanding of the new players and their election platforms is essential for those who seek to advance their company's interests. Now is the time to consider whether your company has the right tools to succeed in a transformed Metro Vancouver.
Our team at Maple Leaf Strategies is ready to support your local government outreach efforts through government relations, public affairs, and research.
Link Copied